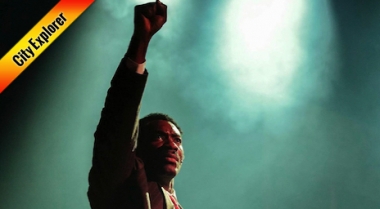 1

Double-Passes to give away!
$200.00

Prize value
Madiba: The Musical
Event Date: 01/11/2018, 07:30 pm
A new stage show Madiba the Musical
Energetic and compelling new stage show Madiba the Musical - a Celebration of the Life of Nelson Mandela opens in Sydney at the State Theatre from 1 - 11 November.
Madiba the Musical celebrates the life of the former South African leader Nelson Mandela, who would have turned 100 in July this year, and is interwoven with stories of the fight against apartheid and forbidden love in a troubled land.
African dance and vocal traditions are given a contemporary setting alongside eternal love songs and stirring anthems in a show that tells of Mandela's lifework as a lawyer and activist for peace through the story of young artist Will, who is the victim of apartheid in South Africa.
Loading Map ...

Location:
State Theatre,
Sydney New South Wales,2000
Location:
State Theatre,
Sydney New South Wales,2000