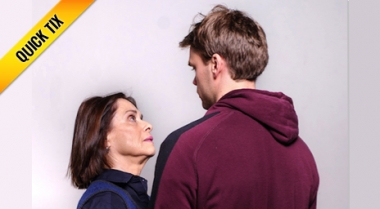 1

Double-Passes to give away!
$44.00

Prize value
Mum Me And The Ied
Event Date: 15/08/2018, 08:00 pm
Some wounds won't stay stitched.
Kevin Jackson is directing this new Australian play on the complexities and ravages of PTSD on Australian soldiers and their families. Based on true life events, the play follows the temporally disrupted journeys of a troubled army medic. Rob tries to hide behind jokes and deflections but he can't prevent his fractured mind from 'time travelling' between home and Afghanistan.

Director: Kevin Jackson Cast: Matilda Brodie, Martin Harper, Elaine Hudson, Philippe Klaus & Joshua Shediak. Set & Costume Design: Rachel Scane Lighting Design: Martin Kinnane Sound Design: Ben Pierpoint

15 Aug - 1 Sept
Loading Map ...

Location:
The Depot Theatre, 142 Addison Rd,
Marrickville New South Wales,2204
Location:
The Depot Theatre, 142 Addison Rd,
Marrickville New South Wales,2204