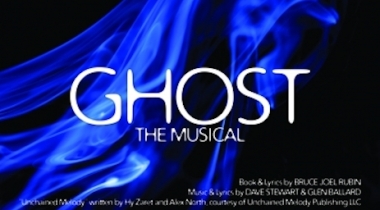 1

Double-Passes to give away!
$60.00

Prize value
GHOST
Event Date: 17/05/2018, 08:00 pm
GHOST - The Musical
Ghost is a timeless fantasy about the power of love. Walking back to their apartment one night, Sam Wheat and Molly Jensen are mugged, leaving Sam dead on a dark street. Sam is trapped as a ghost between this world and the next and unable to leave Molly, whom he learns is in grave danger. With the help of Oda Mae, a phony storefront psychic, Sam tries to communicate with Molly in the hope of saving and protecting her. The movie 'Ghost' has proven to be one of cinema's biggest all-time hits, starring the late Patrick Swayze, Demi Moore and Whoopi Goldberg it was the highest grossing film of 1990 and won an Oscar for screenwriter Bruce Joel Rubin who has adapted his screenplay for this musical. The movie and the musical feature The Righteous Brothers' Unchained Melody alongside many more terrific songs co-written by Eurythmics' Dave Stewart.
Loading Map ...

Location:
Doncaster Playhouse,
Doncaster Victoria,3109
Location:
Doncaster Playhouse,
Doncaster Victoria,3109