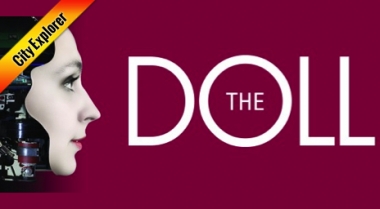 1

Double-Passes to give away!
$200.00

Prize value
The Doll
Event Date: 09/03/2018, 07:30 pm
'The Doll' explores an unconventional relationship between man and android.
This production, brought to Australian shores for the first time from globally acclaimed Croatian playwright, Miro Gavran, challenges the idea of marriage and commitment in an ever-evolving technology-based society.
The main goal of the drama is to depict a near-future society, in an interesting and creative way, one that will intrigue audiences and leave them questioning. A thought-provoking production, playwright Miro Gavran outlines the struggles of modern, everyday relationships, in an unconventional manner.
From award-winning, and critically acclaimed writer, Miro Gavran comes the robotic romance between man and android. His works include, short stories, fiction and dramas, some of which have been translated into 35 different languages making him the most translated Croatian writer. Constantly exploring human connections and relationships, Gavran challenges both himself and the audience as he explores the seemingly perfect relationship that is lacking a connection, a human one.
Gavran plays with gender stereotypes and expectations. A journey for the pair about self-discovery, proving that there is a lot more to healthy relationships than the physical element.
This production will intrigue the audience with something fresh and innovative. It has the potential to evoke a wide response, exploring the sci-fi world, through robotic relationships and lovers.

Darlinghurst Theatre Company, March 9th & 10th, 2018 (MA 18+)
Loading Map ...

Location:
Eternity Playhouse, 39 Burton Street,
Darlinghurst New South Wales,2010
Location:
Eternity Playhouse, 39 Burton Street,
Darlinghurst New South Wales,2010