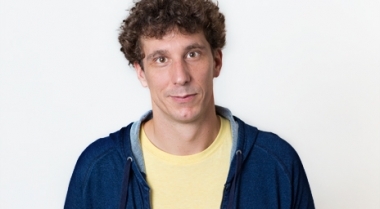 3

Double-Passes to give away!
$50.00

Prize value
Sydney Comedy Festival - Daniel Townes: The...
Event Date: 06/05/2018, 07:15 pm
Daniel Townes returns to Sydney Comedy Festival with a red hot brand new show.
Daniel Townes returns with a brand new show about the current divide in our society, equality, fearmongering, offence, Batman, and a load of other things that sound hilarious when you put the word comedy next to them.

As well as being a regular at Comedy Festivals all over Australia, Townes has performed at the prestigious invite-only Just For Laughs Comedy Festival in Montreal, and won over audiences worldwide with his disarming delivery, dry wit, and cheeky smile: headlining and hosting at comedy clubs throughout the UK, Singapore, Hong Kong, Germany, Spain, Ireland, South Africa, Canada, The Netherlands, Dubai, Abu Dhabi, and Doha.

As seen on ABC2 Comedy Next Gen and Comedy Up Late, and the Just For Laughs Australia Stand-up Series filmed live at The Sydney Opera House.

"Daniel Townes is a small-name comedian with a big talent. It feels like you're sitting down with a mate, discussing the ridiculousness of life. Townes is genuinely funny, I highly recommend him to anyone tired of seeing big names coast on their reputations." - The Age

"Pound for pound, one of the best Australian stand-ups going around. The fact that his name might not be familiar is entirely your fault. He is that good. It's like spending an hour with a mate who's funnier, warmer and more intelligent than the ones you've already got." - GQ Magazine 2017

"Special mention to Daniel Townes' laid-back, one-liner comedy for making stand-up look so easy, anyone can do it, right?" - The Music 2016

"This highly personal and honest reflection is a touching journey interspersed with top-mark laughs, clever call-backs and acerbic social commentary." - Herald Sun 2014

"There wasn't one joke from Townes that didn't receive a massive response." - Midwest Times

"Daniel Townes is a fine example of interesting, intelligent and hilarious stand-up." - rhum.org.au
Loading Map ...

Location:
105 Victoria Street,
Marrickville New South Wales,2204
Location:
105 Victoria Street,
Marrickville New South Wales,2204