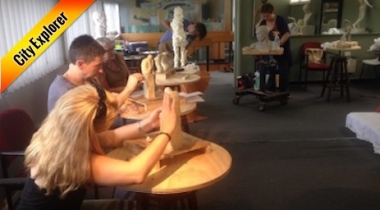 2

Double-Passes to give away!
$240.00

Prize value
Sculpture Lesson
Event Date: 10/06/2017, 10:00 am
3 hour sculpture lesson
Highlights

Professional instruction
Make your own sculpture
Relaxed peaceful environment

This 3 hour workshop is for complete beginners or those with limited experience and covers an introduction to sculpting techniques using modeling clay over an armature or support frame. Lose yourself for 3 hours working with your hands and unleash those creative skills.
Loading Map ...

Location:
28A Buffalo Road ,
Gladesville New South Wales,2111
Location:
28A Buffalo Road ,
Gladesville New South Wales,2111

Contact Information:

Phone Number:

0408 203 225