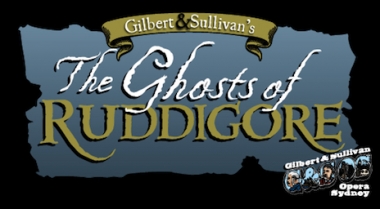 3

Double-Passes to give away!
$90.00

Prize value
The Ghosts Of Ruddigore
Event Date: 05/10/2018, 08:00 pm
Gilbert & Sullivan Opera Sydney present The Ghosts of Ruddigore
Gilbert & Sullivan Opera Sydney present The Ghosts of Ruddigore

Professional bridesmaids, a character who converses in biblical verse and a village called Rederring.

Gilbert & Sullivan's 10th collaboration, The Ghosts of Ruddigore, sees the continuation of the pair's comic brilliance.

Gilbert & Sullivan Opera Sydney are bringing this hilarious parody of Victorian melodrama to North Sydney on October 5, 6,7,12,13 and 14.

This production has some great larger-than-life characters, including a villain who carries off a maiden; the primly perfect heroine; a hero in disguise; a snake in the grass and a 'fraid' of ghosts!!

Good becomes bad – and bad becomes good in the village of Rederring.

After premiering on January 21, 1887 at the Savoy Theatre in London, The Ghosts of Ruddigore ran for 288 performances.

The story follows Robin Oakapple, a shy, upstanding gentleman farmer who is desperate to ask the lovely Rose Maybud to marry him.

But he hasn't the courage!

The truth is he hides a dark secret; he is the heir to a curse on all Baronets of Ruddigore and has been living in disguise to escape an evil fate.

But the truth is discovered. And Robin is forced to obey the family curse that dictates he must commit a felony every day – or face a lingering death! How will he ever win Rose and return to a tranquil, virtuous life on the farm?!

Don't miss out - book now to get the earlybird price and save $$$!
Loading Map ...

Location:
Shore School, Blue Street,
North Sydney New South Wales,2060
Location:
Shore School, Blue Street,
North Sydney New South Wales,2060