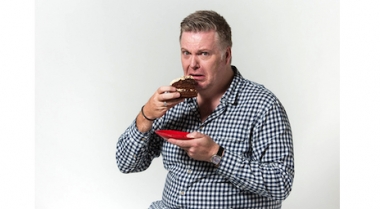 2

Double-Passes to give away!
$44.00

Prize value
Things Not To Do After A Break Up
Event Date: 30/05/2018, 08:00 pm
By Wayne Tunks
Lauren thinks she has it all, until she's dumped by her boyfriend, Gideon, and dropped by her literary agent, all on the same day. Devastated, Lauren lashes out, making all kinds of mistakes until her friends make her realise the only way she can get over Gideon is to write a book about the "Things Not To Do After a Break Up".

Wayne Tunks is one the leading lights in the independent theatre world. His plays have been performed worldwide.

Director: Emma Louise Assistant Director: Erin Middleton Lighting Designer: Louise Mason Cast: Gil Balfas, Serena Barnes, Amy Victoria Brooks, Tom Harwood, Tristan Lewis-Upton, Lara Lightfoot, Wayne Tunks
30 May - 16 June 2018
Loading Map ...

Location:
The Depot Theatre, 142 Addison Rd,
Marrickville New South Wales,2204
Location:
The Depot Theatre, 142 Addison Rd,
Marrickville New South Wales,2204