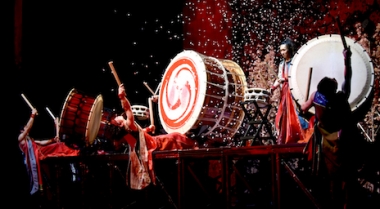 2

Double-Passes to give away!
$110.00

Prize value
Yamato The Drummers Of Japan
Event Date: 05/10/2017, 07:30 pm
Perth Giveaway - YAMATO THE DRUMMERS OF JAPAN are touring Australia from 8 Sept to 6 Oct 2017.
Since 1993, YAMATO have performed in 53 countries around the world reaching over 6 million people, making them the most prolific Japanese performing art group to tour internationally.

YAMATO are the epitome of the Japanese spirit and bring new life to the traditional Japanese taiko and wadaiko drums by paying respect to its rich history and exploring contemporary drumming styles. Beginning with the boom of a taiko drum made from a large 400 year-old tree, performers move their whole bodies to strike the drum with a powerful surge of energy that uplifts audiences in sync with the rhythm and intensity.
Loading Map ...

Location:
His Majesty's Theatre, 825 Hay Street,
Perth Western Australia,6000
Location:
His Majesty's Theatre, 825 Hay Street,
Perth Western Australia,6000