Darlinghurst Theatre Company
In 1992 Company Director, Glenn Terry began planning for a professional theatre company that would present multiple artistic visions in collaboration with outstanding Australian theatre artists.
To fund the initial development of Darlinghurst Theatre Company, Terry established Darlo Drama, a drama and performance school for adult amateurs. In 1993 the profits raised from Darlo Drama were used to renovate the rundown and inactive theatre in the Wayside Chapel, Kings Cross. The company was incorporated as a not for profit theatre company in 1996.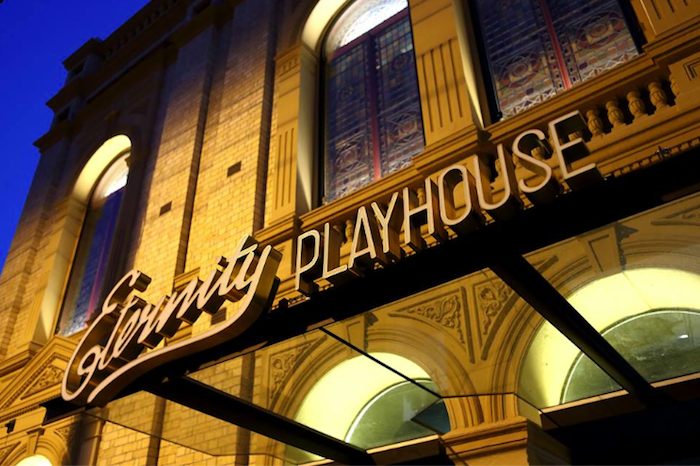 Darlinghurst Theatre Company's time at the Wayside Chapel Theatre came to an abrupt end in 1999 after a severe storm damaged the venue's roof. A new home for the company was found in the form of the disused Reginald Murphy Hall in Potts Point, generously offered by the South Sydney Council.
In 2000, Her Majesty's Theatre in Haymarket Sydney closed down and its equipment and fittings were sold off. Darlinghurst Theatre Company purchased many of these items for the new venue including theatre seats, dressing room mirrors, theatre lighting, and foyer furnishings. With support from Arts NSW, local businesses and over 100 individual donors upwards of $500,000 worth of internal renovations were completed and a new Sydney venue, Darlinghurst Theatre, opened its doors in 2001.
Over the next 10 years Darlinghurst Theatre Company established itself as a popular Sydney theatre destination and creative platform for emerging ad professional artists. The company continued to grow its audiences, infrastructure and support, and by 2008 the theatre was running 48 weeks of the year and achieving annual attendances of over 20,000. During this period the company also grew and developed Australia's first theatre company for the homeless and disadvantaged, Milk Crate Theatre, and a leading touring organisation for independent artists' productions, Critical Stages.
The Libertine presented in association with Sport for Jove (2011)
Sustainable arts practice was an important and long-term goal for Darlinghurst Theatre Company and its small 111 seat theatre proved limiting. In 2009, the City of Sydney invited the company to become the future tenant of a new 200 seat theatre in Darlinghurst. The former Burton Street Tabernacle and heritage listed building was being restored and renovated by the Council into a state-of-the-art theatre. This larger and more prominent home offered the company a much more sustainable and viable artist platform. A capital campaign in 2012 successfully raised over $200,000 in private donations toward the Eternity Playhouse's equipment, furnishings, commissioning and launch.
Darlinghurst Theatre Company's final production at its Potts Point theatre was in November 2012. In February 2013 the City of Sydney took tenders for new operators to take over the venue. Darlinghurst Theatre Company raised the curtain on its first production at the Eternity Playhouse in November 2013.
Address:
The Eternity Playhouse, 39 Burton Street
Darlinghurst NSW 2010
Website: www.darlinghursttheatre.com