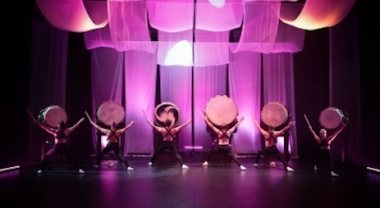 1

Double-Pass to give away!
$170.00

Prize value
BOOM! International Festival Of Percussion...
Event Date: 01/10/2022, 08:00 pm
A celebration of all percussion in all its many forms from around the world
The inaugural Boom! International Festival of Percussion will open with a bang on 1 October at 8pm with a powerhouse concert at Sydney Town Hall.

Enjoy a diverse musical program, featuring percussion from all over the world. See Japanese taiko drums, Afro-Latin beats and more!
Loading Map ...

Location:
Sydney Town Hall - 483 George St,
Sydney New South Wales,2000
Location:
Sydney Town Hall - 483 George St,
Sydney New South Wales,2000

Contact Information:

Phone Number:

(02) 9518 3758