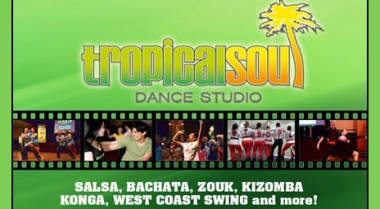 1

Double-Passes to give away!
$210.00

Prize value
Learn Salsa And Bachata In Sydney
Event Date: 12/08/2013, 06:30 pm
Learn this hot latin dance!
Description

Location & Map

Contact
New term every 6 weeks! Meet new friends, have fun! Based in Sydney, Tropical Soul offers Salsa, Bachata and Latin dancing classes from Beginners to Advanced level. We take pride in creating a wonderful community of dancers and friends! We guarantee 100% you that you will have fun and your will learn how to dance! So don't wait any longer and join us. We start new classes every 6 weeks. 23 weekly classes to choose from. This prize is a full 6 weeks course for two people!

Warning: file_get_contents(http://maps.googleapis.com/maps/api/geocode/json?address=&sensor=false): failed to open stream: HTTP request failed! HTTP/1.0 400 Bad Request in /home1/wombat/public_html/library/App/View/Helper/GoogleMap.php on line 13

Warning: Invalid argument supplied for foreach() in /home1/wombat/public_html/library/App/View/Helper/GoogleMap.php on line 16


Location:
Tropical Soul Dance Studio, Level 1, 45 Oxford St,
Darlinghurst New South Wales,2010
Location:
Tropical Soul Dance Studio, Level 1, 45 Oxford St,
Darlinghurst New South Wales,2010

Contact Information:

Phone Number:

02 9261 1535