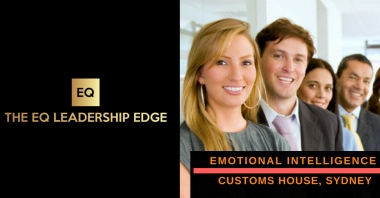 1

Double-Passes to give away!
$40.00

Prize value
Increase Your Emotional Intelligence
Event Date: 03/09/2018, 05:30 pm
Move ahead in your life and career by increasing your Emotional Intelligence!
The EQ Leadership Edge are pleased to offer this introductory training session designed specifically for professionals to increase their Emotional Intelligence and give them a leading edge at work. At this training session you will be able to:

1. Gain an understanding of your own emotional intelligence

2. Get practical strategies on how to increase your emotional intelligence

3. Learn how to identify, prevent and manage stressful situations that could lead to anger

4. Learn how to enhance your working relationships with your manager, your colleagues and stakeholders



RSVP now to attend. We have LIMITED SEATS available.


Loading Map ...

Location:
31 Alfred Street,
Sydney New South Wales,2000
Location:
31 Alfred Street,
Sydney New South Wales,2000