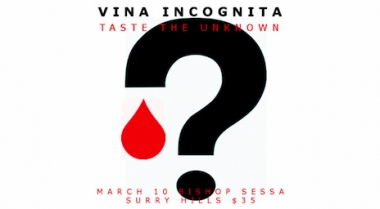 3

Double-Passes to give away!
$70.00

Prize value
Vina Incognita - A Different Wine Tasting
Event Date: 10/03/2018, 02:16 pm
Vina Incognita - Taste the Unknown - Saturday March 10 - $35 - 2pm to 4pm
Wines but not as you know them.

Leap into the wine abyss with us at a wine tasting with a difference, Gone are the usual suspects. In their place are the weird, the wonderful, the unusual, the cutting edge, the whacky and the experimental.

Loading Map ...

Location:
527 Crown Street,
Surry Hills New South Wales,2010
Location:
527 Crown Street,
Surry Hills New South Wales,2010