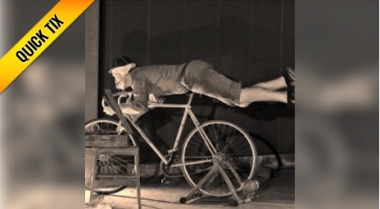 1

Double-Passes to give away!
$50.00

Prize value
Training Wheels
Event Date: 27/09/2018, 08:30 pm
A clowning event of apocalyptic proportions as part of Sydney Fringe
Light is the key to existence in a dark world, for Jerrold nothing could be more true. Come witness the grinding cogs and internal workings of an innocent clown in a post apocalyptic world. Marrying circus, slapstick and the subliminally silly, George le Couteur indulges his obsession for wheels in a solo show of biblical proportions.
Loading Map ...

Location:
Legs Hub - Red Box, 91 Canal Rd,
lilyfield New South Wales,2040
Location:
Legs Hub - Red Box, 91 Canal Rd,
lilyfield New South Wales,2040