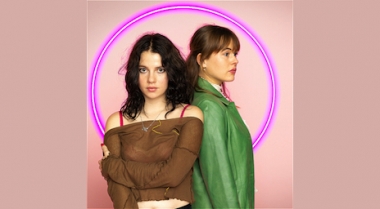 1

Double-Pass to give away!
$60.00

Prize value
A Play About Ivy, That Is Really About J...
Event Date: 05/10/2022, 09:00 pm
A Coming of Age that interrogates the perimeters of friendship as we know it; a Debut by Olive Weeks
A Play About Ivy, that is really About June
Written and Directed by: Olive Weeks
Produced by: FlickFlickCity

Olive Weeks debuts in this ode to the complexity of all-consuming friendship. In a new apartment devoid of June, Ivy faces being alone for the first time in her life. Join Ivy as she reconciles with her own company, heartbreak and solitude.

Get lost in this dynamic play dancing with memory, humour and poetry. Experience this brazenly heartfelt and delicately intimate world premiere at Melbourne Fringe.
Loading Map ...

Location:
Theatre Works, 14 Acland Street,
St Kilda Victoria,3182
Location:
Theatre Works, 14 Acland Street,
St Kilda Victoria,3182