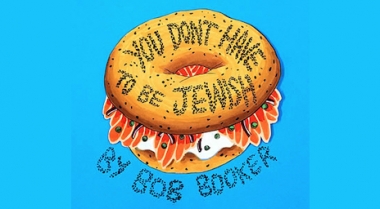 1

Double-Pass to give away!
$110.00

Prize value
CLASSIC JEWISH COMEDY FOR AUSTRALIAN PREMI...
Event Date: 25/10/2023, 07:00 pm
The Bondi Theatre Company will stage the Australian Premiere of the iconic musical sketch comedy
The sketches and songs were first released as a record album in 1965, penned by a team led by Grammy Award winning broadcaster Bob Booker.
Timeless sketches in the musical revue include 'The Reading of the Will', 'The Plotnik Diamond' and 'A Call from Long Island' ("Does that mean you're not coming"???)

Now aged '91 years young' Bob Booker says he is thrilled that the production will be staged in Australia for the first time. "I loved Australia every time I visited. My daughter worked there after school and had an apartment two blocks from Bondi Beach," he said.

Stage versions of the album have been produced in the United States and the most recent was in Los Angeles and Miami under the direction of Jason Alexander.
Bob Booker's first hit was a satire of President Kennedy called The First Family which won him a Grammy.
He steered clear of politics after that to pen You Don't Have To Be Jewish and later When You're In Love The Whole World's Jewish.
The ideas sprang from jokes told to him at a lunch of legendary Jewish comedians including Zero Mostel – Broadway's first star of Fiddler on the Roof and featured on both albums.

Booker says the album is still popular today because "funny is funny." "It was the heart and soul that other humour does not necessarily have, because the people behind it have the heart and soul, and the gift of humour."

Directing the production is Sydney theatre personality Ruth Fingret. "I grew up with the albums in the background," says Ruth. My father played it to us over and over. Some of the jokes have sunk into popular culture."

Bondi Theatre Company producer and theatrical agent David Spicer says he is continually surprised by the wide recognition for these sketches – well beyond the Jewish community. "When it was staged in the US, members of the audience were known to call out the punchlines, so we might need to ask patrons to "stay schtum" (keep quiet), when making the usual mobile phone warning before each performance!"
Loading Map ...

Location:
Bondi Pavillion, Queen Elizabeth Dr, ,
Bondi Beach New South Wales,2026
Location:
Bondi Pavillion, Queen Elizabeth Dr, ,
Bondi Beach New South Wales,2026