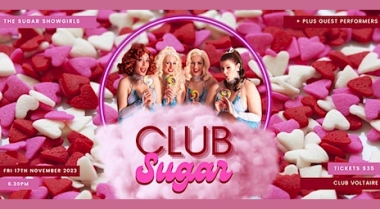 1

Double-Pass to give away!
$61.92

Prize value
Club Sugar
Event Date: 29/11/2024, 06:00 pm
Fun audience interactive burlesque show - North Melbourne
Welcome to Club Sugar, the sweetest burlesque cabaret show in town. Get ready for a night of high-energy entertainment and sugary-sweet excitement that'll have you bouncing off the walls… Let your hair down on a Friday night with us at Club Voltaire!
Loading Map ...

Location:
Club Voltaire - 1/14 Raglan Street,
North Melbourne Victoria,3051
Location:
Club Voltaire - 1/14 Raglan Street,
North Melbourne Victoria,3051