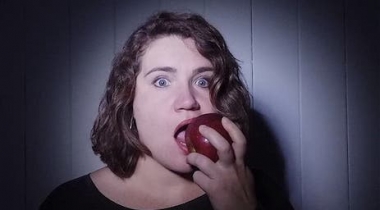 1

Double-Pass to give away!
$40.00

Prize value
Diana McLaren Is Delicious!
Event Date: 14/10/2022, 07:30 pm
A night of humour and honesty with the Queen of Oversharing.
Diana McLaren tells stories of life, love and sex, with insightful wit and brutal honesty that will have you laughing till you cry.

Her first-ever full-length stand-up comedy show 'Delicious!' focuses on her adventures in dating, what it means to be an adult child of divorce and how everything is delicious.

First developed back in 2020, her plans were put on hold due to this pesky little virus thing that happened, but she's back with new jokes about surviving lockdown with her dog, and how weird she can get when she is left alone for too long!
Loading Map ...

Location:
The Rubber Chicken, 256 Moray St,
South Melbourne Victoria,3205
Location:
The Rubber Chicken, 256 Moray St,
South Melbourne Victoria,3205