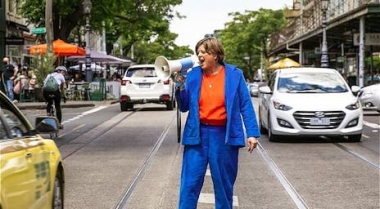 1

Double-Pass to give away!
$58.00

Prize value
Drown 'Em Out
Event Date: 13/10/2022, 05:30 pm
A hilarious and heartfelt story of strength, resilience and triumph
Fresh from an acclaimed run at the Melbourne International Comedy Festival, Lisa bravely, honestly and hilariously tells her story of strength, resilience and triumph.

At 48 years old, Lisa Sharpe discovered Stand-Up Comedy and found the feisty voice that she had as a child. This show is about discovering how and where she lost it as she weaves and twists through her stories of growing up in an Australian small town in the 70's and 80's and things that should not have been said or done to any young woman.

The audience will leave the theatre feeling like they can achieve anything and no-one will ever dare to ignore their voice again. Now a 52 year old woman, her voice is louder and stronger than ever. This is a story that most women and anyone who has ever found it difficult to be heard, will relate to.
Loading Map ...

Location:
The MC Showroom The Clubroom, Lvl 1, 48 Clifton Street,
Prahran Victoria,3181
Location:
The MC Showroom The Clubroom, Lvl 1, 48 Clifton Street,
Prahran Victoria,3181