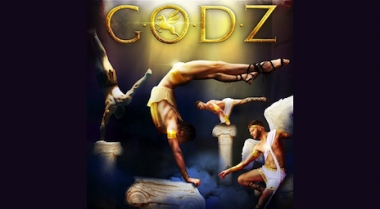 2

Double-Passes to give away!
$86.00

Prize value
GODZ
Event Date: 06/10/2022, 08:00 pm
Promises to be the biggest party to hit Mount Olympus since 500 BCE.

The boys from Head First Acrobats take their unique mix of storytelling, circus, and physical prowess to godlike proportions in this latest offering. Expect a bodyssey of gravity-defying stunts, true tests of heroic strength and muscularity, and surprise comic twists. It's a hedonistic, head-first dive into the lives of the ancient Gods of Olympus. With undisputed superstars of the age Cupid (the God of Love), Hercules (the God of Strength) and Dionysus (the God of Wine) in the mix, GODZ is a hot ticket season this Melbourne Fringe Festival.

6 to 23 October, 2022
Tues to Sun 8:00pm
Tickets: $39 - $43 Full, $37 - $39 Concession and Tuesdays, $37 Mob Tix
Loading Map ...

Location:
Runaway Festival Park (The Vault) - Queen Victoria Market,
Melbourne Victoria,3000
Location:
Runaway Festival Park (The Vault) - Queen Victoria Market,
Melbourne Victoria,3000