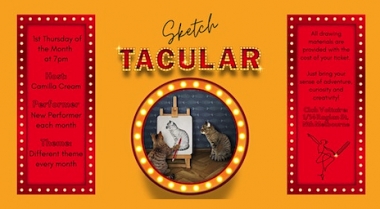 1

Double-Pass to give away!
$49.22

Prize value
Sketch-tacular!
Event Date: 02/11/2023, 07:00 pm
A nearly monthly social life drawing event in North Melbourne
Get ready to unleash your inner artist and dive into a world of creativity, entertainment, and laughter! Join us the first Thursday of every month at 7pm for an unforgettable night of drawing and fun. Club Voltaire - 1/14 Raglan St, North Melbourne
Loading Map ...

Location:
Club Voltaire - 1/14 Raglan Street,
North Melbourne Victoria,3051
Location:
Club Voltaire - 1/14 Raglan Street,
North Melbourne Victoria,3051