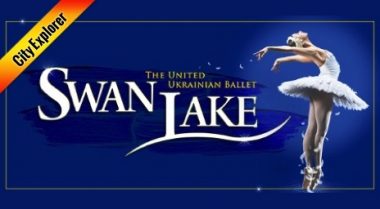 1

Double-Pass to give away!
$160.00

Prize value
Swan Lake
Event Date: 30/10/2022, 06:00 pm
A RARE OPPORTUNITY TO WITNESS THE EXTRAORDINARY UNITED UKRAINIAN BALLET
The United Ukrainian Ballet will arrive in Australia this October to perform the world's most loved ballet, SWAN LAKE. The company will perform seasons in Melbourne, Sydney and Adelaide.

The United Ukrainian Ballet brings together award-winning dancers from Ukraine's finest ballet houses including The National Opera of Ukraine, Kharkiv Opera Theatre and Odessa Opera and Ballet Theatre. Each member of the Company has their own story of how they escaped the devastating war in their homeland to reach safety and join the Company. Under the artistic direction of Igone de Jonge, former prima ballerina of the Dutch National Ballet, the Company have been living and rehearsing together since fleeing Ukraine.

From the first immortal bars of Tchaikovsky's score, SWAN LAKE beckons the audience to another world in this classic tale of good triumphing over evil. Be captivated by Prince Siegfried's love for the Swan Queen Odette, the unforgettable corps de ballet moving in magical unison, glimmering swans and spectacular ballroom scenes. This glorious tale, performed by such a remarkable company, inspires awe and wonder.
Loading Map ...

Location:
Darling Harbour Theatre, ICC,
Darling Harbour New South Wales,2000
Location:
Darling Harbour Theatre, ICC,
Darling Harbour New South Wales,2000