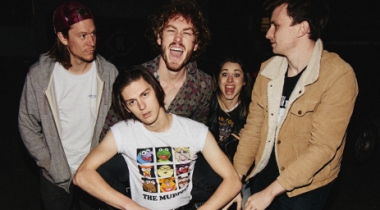 2

Double-Passes to give away!
$64.00

Prize value
Front
Event Date: 29/06/2017, 08:00 pm
FRONT written and directed by Michael Abercromby It's never just about the music.
Start a band, get a space, get a vibe, get a gig, get a following. Get a studio, get signed, get a record deal, get played, get famous. Get rich, get laid, get fucked, get screwed out of royalties. Get wasted, get fired, get petty, get an ego, get knocked out on live television. Get shafted, get ruthless, get everything you ever wanted.

"A reminder of just how good new Australian theatre can be" - THEATRE NOW
Loading Map ...

Location:
The Depot Theatre, 142 Addison Rd,
Marrickville New South Wales,2204
Location:
The Depot Theatre, 142 Addison Rd,
Marrickville New South Wales,2204