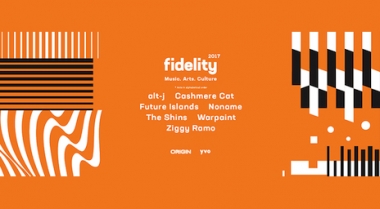 1

Double-Passes to give away!
$214.00

Prize value
Fidelity Festival Perth
Event Date: 02/12/2017, 03:00 pm
Perth's newest boutique music festival
Please note you do have to live in WA to have a valid entry in this giveaway.

Perth's newest boutique music festival, Fidelity Festival with an eclectic mix of iconic and the best new artists.

alt-J
Cashmere Cat
Future Islands
Noname
The Shins
Warpaint
Ziggy Ramo
*acts appear in alphabetical order

Saturday, 2nd December

*New Venue* *Red Hill Auditorium*

With the interest of producing the best Fidelity Festival experience possible, we're moving our 2017 event to Red Hill Auditorium with their spectacular amphitheatre.

We're excited to take advantage of all the space & seating available at Red Hill – with more vantage points for our single stage festival, more offerings from the bars, fantastic Red Hill scenery and notoriously amazing sound quality!

We thank all for your trust in us, we truly want to bring you something special – and with this year's lineup, we know it is going to be absolutely mind-blowing!
Loading Map ...

Location:
Red Hill Auditorium, 2 Toodyay,
Red Hill Western Australia,6056
Location:
Red Hill Auditorium, 2 Toodyay,
Red Hill Western Australia,6056