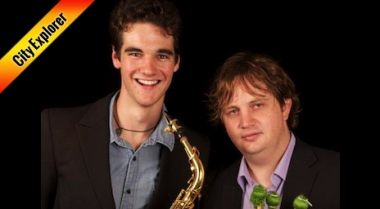 1

Double-Passes to give away!
$60.00

Prize value
True Blue - Old And New
Event Date: 23/06/2018, 05:30 pm
The Woollahra Philharmonic Orchestra presents TRUE BLUE
In an all-Australian program, the Woollahra Philharmonic Orchestra celebrates the music of its patrons past and present, Peter Sculthorpe and Elena Kats-Chernin in two mid-winter weekend concerts.

On Sat 23 and Sun 24 June at St Columba's Woollahra, the WPO will also play a Percy Grainger favourite
and young local composer Steven Kreamer's brilliant work COGS, featuring Translucent Duo -
David Lockeridge on Percussion and Bernie Lagana on Saxophone.

Sculthorpe's early work the Bourke and Wills Suite is an Australian 20th century classic and these concerts place it alongside
two works by Kats-Chernin: Eliza's Aria from the Wild Swans Suite and Dance of the Paper Umbrellas.
The concert also features Grainger's witty and whimsical Danish Folk Song Suite.

For this follow-up its sell-out March concerts, the orchestra welcomes to the conductor's stand
talented Brad Lucas in his first appearance with the WPO.
A graduate of the Sydney Conservatorium of Music,
Brad has played with the SSO and is a founding member of the Sydney Ophicleide Quartet (SOQ).
A passionate educator, Brad currently directs bands at multiple schools in Sydney and regionally.
He also lectures in Euphonium at the Sydney Conservatorium.

Translucent Duo have had one philosophy from their inception in 2012: engagement through virtuosity and energy.
Bernie and David engage with a vast range of genres in a high-energy, virtuosic repertoire.
They have commissioned and recorded new work including a double concerto which premiered in 2016 with the WPO.
Some of their notable performances include the International Festival of Music in Hong Kong
and the Australasian Saxophone and Clarinet Conference.
They are also passionate educators - touring regional NSW and have worked with teachers to develop
an HSC music workshop emphasising recent Australian music.

Steven Kreamer is a musician, composer and performer in both the classical and musical theatre world.
Graduate of the Sydney Conservatorium of Music and
Loading Map ...

Location:
St Columba's Church, Corner Forth and Ocean Streets,
Woollahra New South Wales,2025
Location:
St Columba's Church, Corner Forth and Ocean Streets,
Woollahra New South Wales,2025