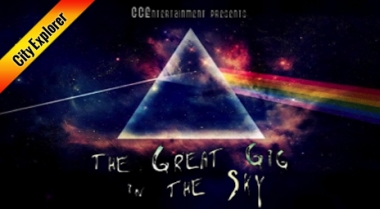 1

Double-Passes to give away!
$140.00

Prize value
The Great Gig At Mounties
Event Date: 17/02/2018, 08:00 pm
The Great Gig In The Sky
CCE's hugely popular'The Great Gig In The Sky' celebration of Pink Floyd is set to play Mounties for the very first time.

This brilliant homage concert features numerous gems from The Wall, Wish You were here and Dark Side Of The Moon showcased by the exceptional guest vocalists Hugh Wilson, Mark DaCosta, Susannah Mirana and Emily Hanks.

Inimitablecreative director Joseph Calderazzo will fine-tune a superb eight-piece band that includes Joel Sena, AngeTsoltoudis, Alex Hewetson, Paul Najar and Mitch Farmer.

With a reputation for breathtaking moments and stunning interpretations this show has sold out in Sydney venues since 2003 and is simply unmissable, so don't wish you were there, book now!
Loading Map ...

Location:
Mounties, 101 Meadows Rd,
Mount Pritchard New South Wales,2170
Location:
Mounties, 101 Meadows Rd,
Mount Pritchard New South Wales,2170