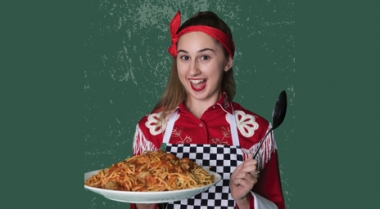 1

Double-Passes to give away!
$64.00

Prize value
The Big Meal
Event Date: 19/10/2017, 08:00 pm
Packed with humanity and humor, The Big Meal dishes up laughs and tears." – NEW YORK DAILY NEWS
Somewhere in America, in a typical suburban restaurant on a typical night, Sam and Nicole first meet. Sparks fly. And so begins an expansive tale that traverses five generations of a modern family, from first kiss to final goodbye. THE BIG MEAL is a stunning, big-hearted play that spans nearly eighty years in roughly ninety minutes.
Loading Map ...

Location:
The Depot Theatre, 142 Addison Rd,
Marrickville New South Wales,2204
Location:
The Depot Theatre, 142 Addison Rd,
Marrickville New South Wales,2204