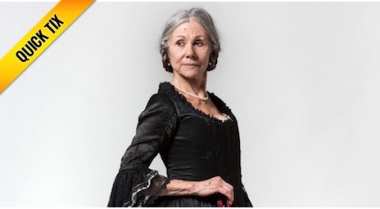 2

Double-Passes to give away!
$44.00

Prize value
Sylph
Event Date: 25/04/2018, 08:00 pm
SYLPH by Jodi Rose "Immortality has a price tag
SYLPH is about Marie Taglioni, known for her chaste, ethereal, sylph-like qualities on stage. But her private life was grounded in affairs with lovers from royalty to the arts, as well as struggles with power, disadvantage and manipulation.​ The play draws on the older Marie's experiences and recollections. Jodi Rose (playwright), Gertraud Ingeborg (actor) and Colleen Cook (director and designer) are not so different in age from the mature Marie Taglioni. This team of three formidable women have worked together closely throughout the whole process of bringing this one-woman show to life.

25-28 April 2018
Loading Map ...

Location:
The Depot Theatre, 142 Addison Rd,
Marrickville New South Wales,2204
Location:
The Depot Theatre, 142 Addison Rd,
Marrickville New South Wales,2204