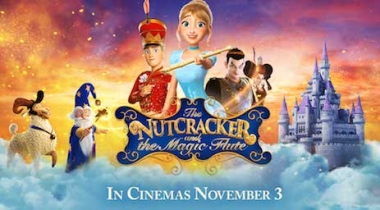 2

Family-Passes to give away!
$120.00

Prize value
THE NUTCRACKER AND THE MAGIC FLUTE
Event Date: 03/11/2022, 04:00 pm
Win a family passes to WA cinemas
Wishing to escape a loveless marriage, 17-year-old Marie makes a wish and finds herself magically shrunk to the size of her childhood toys, all of which miraculously come to life. Chief amongst them is her toy nutcracker who is really a dashing prince under a spell. But before Marie has a chance to take stock of her sudden change, she and the prince learn that they must travel to the magical Land of Flowers to save the world from the fearsome rat people and in doing so, also find the answer to their heart's deepest desire.
Loading Map ...

Location:
Cinemas in WA,
Perth Western Australia,6000
Location:
Cinemas in WA,
Perth Western Australia,6000