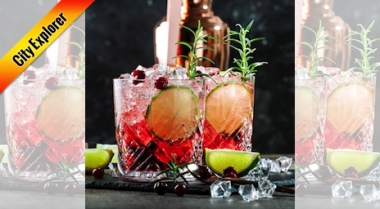 3

Double-Passes to give away!
$140.00

Prize value
Hunter Valley Christmas Gin Festival
Event Date: 19/11/2022, 01:30 pm
Gin Festival - Hunter Valley
Gin-gle all the way to the Crown Plaza in the stunning Hunter Valley for the Christmas Gin Festival on Saturday 19 November! Enjoy G&Ts from 40 of the best craft gin distillers in Australia, and stuff your stocking with your favourite gins. No tokens needed. All drinks included.
Loading Map ...

Location:
Crowne Plaza,
Hunter Valley New South Wales,2310
Location:
Crowne Plaza,
Hunter Valley New South Wales,2310