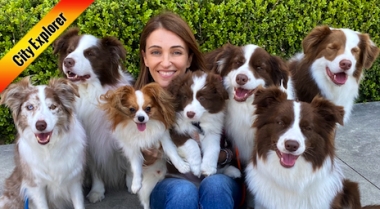 1

Family-Pass to give away!
$85.00

Prize value
Australias First National Pet Show
Event Date: 05/11/2022, 09:00 am
Set to be a pawsome event, The Pet Show is coming to Sydney
As a nation of animal lovers - with three in five households (61%) owning a pet.
Australia's first national pet show has been announced and will be coming to a capital city near you from November kicking off in Sydney.
Bringing together a range of experts and exhibitors from the pet industry, the multi-zone event will give attendees the opportunity to hear from celebrity vets, be entertained with stage shows and activations, interact with pets and breeders and participate in photo opportunities.
High-profile experts set to present at the show include Dr Katrina Warren, Dr Kate Adams, Dr Kate Mornement, Dr Audrey and Dr Alison Shen, Ben Dessen and the Unusual Pet Vets. While exhibitors announced to date include PetStock Retail, PAWS. Doggy Daycare, Boat To Bowl, Georgie Paws, Stylish Pets, Woods for Cats, BuddyPet, Portraitly, Bamboozld and many more.
Managing Director, Cameron Just, says, "We're so excited to be kicking off Australia's first national pet show with our inaugural event, starting in Sydney. We have a great line-up of talent who will be sharing their expertise over the weekend and a range of incredible exhibitors that have everything a pet lover could need. And while dogs and cats are a large part of the Australian pet market, we have made sure to include other family pets throughout the show to ensure the ultimate pet experience.
Loading Map ...

Location:
Sydney Olympic Park,
Sydney Olympic Park New South Wales,2127
Location:
Sydney Olympic Park,
Sydney Olympic Park New South Wales,2127