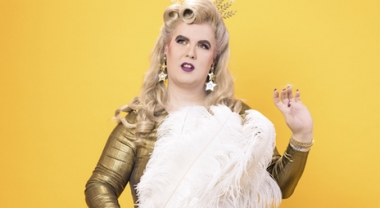 1

Double-Pass to give away!
$56.00

Prize value
Anna Piper Scott Such An Inspiration
Event Date: 20/01/2023, 07:50 pm
Perth Fringe World
There's only three stories they ever tell about trans women - punchline, villain or victim. Are you ready for a fourth?

Anna Piper Scott is a stand-up comedian, trans woman and the voice of a generation. After garnering a wave of acclaim for her second debut show, Queer & Present Danger, she's back with a powerful and controversial hour of stand-up.

Such An Inspiration is a show about the power of jokes – how they can limit you, how they can liberate you, how they can hurt you and how they can heal you. It's a show about court jesters, chaos demons and Dave Chappelle. And it's a show about how annoying it is to transition and still be required to have an opinion on sport.
Loading Map ...

Location:
The Parlour at Perth Cultural Centre William Street,
Northbridge Western Australia,6003
Location:
The Parlour at Perth Cultural Centre William Street,
Northbridge Western Australia,6003